Orthodontics For Teens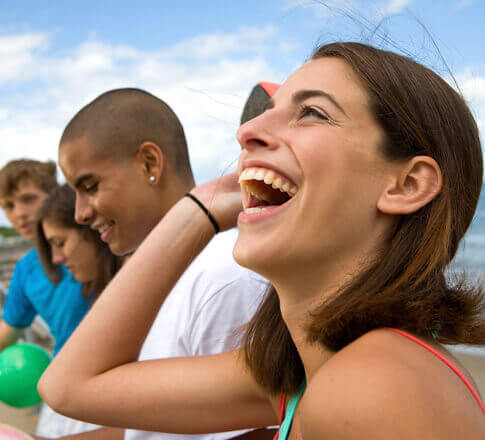 Parents of teenagers we know all to well that you have enough to worry about: Their grades, friends, hygiene, extracurriculars, the list goes on and on. Here, at Carolina Orthodontics, we want you to leave their smile and dental health to us. That's what we specialize in and love doing. It's an important part of who they are and how they are viewed...we've got you covered.

You may have questions like: Does my son HAVE to have braces? How long will they be on? Why should I even care about an overbite? Can my daughter get Invisalign? What will happen if he doesn't get braces? I wonder if headgear is still used? Mom and Dad we understand and we'll cover all your questions.

At Carolina Orthodontics and Children's Dentistry we realize that every Teen is different. So when it's time for braces each Teen will need to find the type of treatment that will get them the most functional, best-looking, most efficient result possible. Some Teens will need braces and rubber-bands, while others will use Invisalign. Some will just need a retainer. At Carolina Orthodontics we treat each Teen uniquely and individually; there is no "one-size-fits-all" in Orthodontics.

At your first appointment you'll meet the Carolina Orthodontic team who will walk you through each step of orthodontic treatment. We'll take photos, appropriate Xrays, and measurements to help better explain to you and your Teen how braces can change their face, jaws and smile. We want your Teen to have a comfortable and functional bite all while developing an AMAZING and confident smile.