Thank you! We love hearing from you!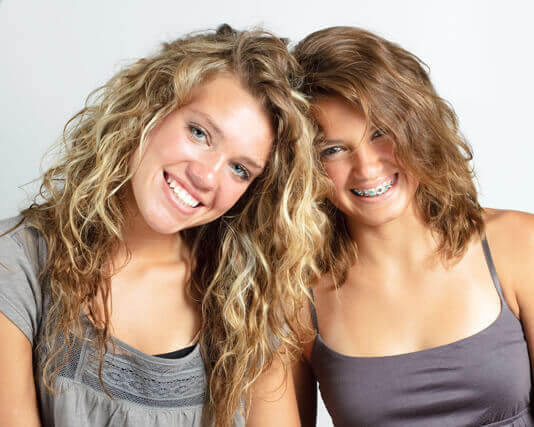 Arnie & Summer
Dr. Jenna and her team are the best in the universe as far as myself and my two children are concerned. We drive 200 miles round trip to be able to visit with them. Every mile is time and energy well spent! My children almost run to get in the chair and do not ever complain once about visiting their dentist. Being a single father, I could not ask for a better dental experience. Dr. Jenna and her entire staff deserve the praise that I do not have words for. Thanks to Carolina Orthodontics & Children's Dentistry, Dr. Jenna, and her team for being so professional, loving, caring, and all around the number Dental Agency in the universe!!!
---
John B.
We are so blessed to have found Dr. Jenna! My son took a bad spill one evening and cut his gums severely. After going to Urgent Care and being advised to take him to a dentist, we called several places hoping to be seen after hours. Dr. Jenna was the only one who called me back, had me send text photos to get an idea of the issue and met me at her office at 9pm to stitch him up. She was so kind and took care of him with such care, you would have thought that she was waiting for our call. We will NEVER go anywhere else if we don't have to! Thank you doesn't express my gratitude for the care you showed to my son.
---
Anna Y.
I have been with this practice for a while now and dealing with the staff at Carolina Orthodontics & Children's Denistry is always a pleasant experience! Whether I have a question or concern, it is addressed promptly and knowledgeably each time. They are clear, transparent and spot-on with their advice and instructions. I would recommend this practice to anyone looking for outstanding orthodontic care!

Dr. Arbon has provided orthodontic care for 4 of my family members. As adult who decided to get braces and was very self conscious about it, Dr. Arbon was reassuring, knowledgeable, professional and always made my visits pleasant. His work is amazing. I love my smile and my family is very happy with their results too. Great staff and beautiful office too. No need to search further if you are looking for outstanding orthodontic care.
---
Joseph F.
Dr. Arbon and his staff are incredible. Everything about this practice comes with high praise. I enjoy my interactions with all those on staff. They did a great job!
---
Lucy G.
We consulted with 3 different orthodontists before we decided on Dr. Arbon. Love that he comes to Fuquay and we don't have to drive to Cary! We love all the staff and the fact that we are always in and out without spending all day in the waiting room! Our oldest daughter is nearing completion with her treatment and our son will be beginning treatment within the next year. Highly recommend!
---
Evelyn W.
Normally getting rid of a crooked smile is a dreaded experience that people of all ages would like to avoid. The whole thing sounds highly unpleasant: molds, being a "metal mouth" braces, retainers, rubber bands, etc. But Carolina Orthodontics and Children's Dentistry is a game changer. From the moment you step in to the bright building you are warmly welcomed and feel right at home (that is, if your home looks like a day spa!). Dr. Arbon and his team are not only masters at perfecting teeth but are also fast, funny and friendly and make the braces phase an enjoyable one. Dr. Arbon is also a great family man who is very active in his church and community, volunteer coaching almost every sport. The practice leaves you saying "Yeah baby!" I rate it five stars!
---
Jennifer H.
Dr Arbon and Dr Olson are great. And their staff is fantastic. All very competent and compassionate. Couldn't be happier with their services and our results!
---
Alana O.
Dr. Arbon and Dr. Olson are both very competent, professional and so nice. I have seen them both (two sets of braces and two kids with Pediatric Dentistry). I would recommend them both without reservation. The office is also extremely comfortable (with a kids' play area) and the staff is very friendly and accommodating. We've lived in three states and they are by far the best orthodontist and dentist we have seen for our kids - highly recommend!
---
Felix W.
My sisters and I have had our braces on for a little over a year and we have all enjoyed our experience with the staff. Doctor Arbon is probably the coolest orthodontist ever. Usually when you say the word Doctor, you imagine some old nerdy guy with social anxiety, but Doctor Arbon is fun, full of energy, and really connects with his patients. Quoting Napoleon Dynamite through the process. Next is the office. It is clean, bright, and welcoming but still maintains a professional and modern look. I've only been to a few offices but this is the only one I have seen with a play place and gum ball machines. This is perfect for keeping my 5 year old sister occupied and entertained. I give both the facility and the staff 5 STARS! Getting my braces has been great and my teeth look 100x better! Doctor Arbon is the best and has inspired me to create my own businesses when I grow up!
---
Will E.
Dr. Arbon and Dr. Olsen are great at what they do. They are nice, personable, and professional. I would highly recommend them for your dental and orthodontic needs! I thought I would never say this, but I am looking forward to getting my braces!
---
Maria K.
I seldom write reviews but I can confidently recommend Dr. Arbon and his entire staff because our experience was fantastic from start to finish. Four of our family members including myself went here for braces and they were knowledgeable, friendly and accommodating throughout the entire process. Our results were terrific and I would highly encourage anyone considering braces to consider coming to Carolina Orthodontics and Children's Dentistry!
---
Scott B.
All four of my kids are patients at Carolina Orthodontics and Children's Dentistry. Dr. Arbon and Dr. Jordan are the absolute best team around. Better than Batman and Robin, Hall and Oates, and peanut butter and jelly. They take time with the kids to explain what they are doing, and then review with me as a parent. They provide various treatment options so we can make an educated decision. I never feel like we are pressured to do anything. They have an amazing bedside manner and their professionalism is emulated by the entire staff. When the kids are in the chairs, I never feel like they are rushing to get to the next patient. They take the time to make it an enjoyable experience. Going to the dentist shouldn't be painful (literally or figuratively), and Dr. Arbon and Dr. Jordan make sure that it isn't. I highly recommend them for pediatric dentistry and orthodontic work! You'll be glad you went.
---
Cindy C.
We love Dr. Arbon and all of the staff! Everyone has been great - through 3 sets (and counting) of braces for our kids! Super friendly, very reasonably priced, Dr. Arbon has even come in on nights and weekends to help us out in an emergency. Can't say enough good things about them!
---
Kerry H.
Dr. Arbon and every member of his staff are professional, friendly, supportive, and extremely competent. I wholeheartedly recommend this practice for any youth or adult!
---
Carmen K.
Dr. Arbon is a wonderful orthodontist. The whole staff at Arbon is fantastic. My daughter is very afraid of dental/orthodontic procedures and the team at Arbon did much to help her fell comfortable and relaxed. I would recommend them to anyone looking for an orthodontist.
---
Jennifer H.
Dr. Arbon and his staff are the BEST!!!
---
Phil J.
Both of my daughters received their braces through Dr. Arbon. I found the experience to be highly professional with very reasonable prices. The results were outstanding. I highly recommend Dr. Arbon for any orthodontic needs.
---
Leticia Baldwin
Dr. Arbon and all his staff are all wonderful! I have used them for my teenage son who is not very comfortable around people he does not know. They were all great with him, explaining what would happen every time he was in the office for castings, to adjustments etc. They also did a great job on explaining how take care of his braces. It was never difficult getting an appointment, or even getting in when there was an unexpected need for a visit. We absolutely love Arbon Orthodontics and would highly recommend them.
---
Aanchal M.
I had a great experience with Arbon. The staff was all very attentive and Doctor Arbon made sure that I was fully satisfied with my teeth before he took my braces off. I am very happy with my smile and would definitely recommend to anyone!
---
Rachelle Brundage
Arbon Orthodontics have taken great care of both my sons and now me. They are always quick to get us in for minor adjustments or for a popped wire. Staff are all nice and very professional. Highly recomend this practice.
---
Megan Beck
Dr. Arbon and his staff are all wonderful! He does phenomenal work, and makes sure he does it right the first time. I won't go anywhere else for any of my family's orthodontic needs!
---
Dillon Bruer
I got my braces through Arbon Orthodontics and had them for two years. They were always very helpful with scheduling check-ups and making sure everything was comfortable for me. Now two years after the removal and everything is going great and I still have done regular check-ups. Definitely recommend Dr. Arbon to anyone who needs braces.
---
Sean Che
I agree with all the other reviewers, Dr Jesse Arbon is such an outstanding denitist, I'd also like to express my appreciation to nurses and all the employees there, the visit is such a great visit that my daughter can't wait to do her braces there! (Wierd but true).
---
Murali H.
10/10! I would highly recommend Arbon. The staff was amazing and Doctor Arbon knows what he is doing. Most importantly my teeth look great!
---
Abigail Andros
Everyone is super nice! The atmosphere is very welcoming. I love Arbon Orthodontics. My teeth are super straight now thanks to Arbon Orthodontics!
---
Rocío Winger
Both my children have had orthodontic treatment with Dr. Arbon, and I can't possibly overstate how great our experience has been. Dr. Arbon himself is kind, honest & an excellent orthodontist, and his staff is friendly and professional. My son's braces were removed right on schedule and he has an absolutely beautiful smile -- we couldn't be happier! Our daughter is still in treatment, and we can see how nicely her smile is shaping up. Dr. Arbon's staff is super accommodating and always flexible in working us in for appointments, including same-day visits when something breaks or comes off, and they are just wonderful. The facilities are also beautiful and clean, and we have never had to wait to be seen when we arrive for our appointments. This practice *easily* gets five stars! If only all businesses were run this way ... :)
---
Chaos Miner
Friendly staff. Always professional. My youngest has first stage braces. My oldest has had retainers made there several times. I will be next.
---
Amy Guy
We have just started going to Arbon Orthodontics, our son needs braces. We have been 3 times in the last year. The staff is very friendly and helpful. They are always ready for the appointment time and have never made us wait and they are very good at explaining everything they are doing as well as what insurance covers and the cost. I would recommend them to anyone in the Triangle area that is looking into getting braces.
---
Traci Spencer-Strong
I have 8 year old daughters and we love Dr. Arbon and his staff! They are ALWAYS so friendly and helpful. Dr. Arbon is always so pleasant, easy to talk to and great with the kids. We have been very happy with everything thus far. I highly reccommend them!
---
Trevor Jensen
I am a colleague of Dr. Jesse Arbon - we attended dental school together in Chapel Hill at UNC. He is an excellent person and I have the highest confidence in his clinical abilities. He will provide you or your child superb treatment and will be completely fair and honest.
---
Google User
Dr. Arbon is great! His office is always quiet and comfortable - we never have a wait before heading back for my daughter's appointment. I love the DVDs playing in the exam room - it really helps distract my daughter from what's going on in her mouth. The results have been nothing short of amazing - even in the first 6 weeks! I would certainly recommend this office to anyone in the area looking for an orthodontist - it's particularly convenient to Mills Park Elementary and Middle as well as Panther Creek High!
---
Google User
My daughter had her braces placed on Monday and we could not be happier! They look wonderful and SHE looks amazing. Of course she was a bit nervous in regards to what type of reception she may be in for with her peers. No longer nervous as she has had nothing but positive feed back from everyone! Dr. Arbon and Molly made our daughter feel extremely comfortable during the entire process of having her braces put on. They made my husband and I feel comfortable as well. Jenny did a wonderful job going over our contract for our payment plan which turned out to be reasonable and affordable. We don't feel we are over extended at all. If you are in the market for a an Orthodontist, look no further and forget wasting your time on a few consultations with other's. Go to Dr. Arbon! He is the real deal! You will not regret it. Thanks Dr. Arbon,Molly and Jenny!
---
Google User
This is our first experience with an orthodontist and we absolutely love this practice. Dr. Arbon and his staff are so friendly. They explain everything to my son and to myself. My son thinks the office is very comforting when he goes for his appointments. We love this orthodontist and would recommend him to anyone.
---
Adrianne Bow
Because I had no personal experience with orthodontia, I was completely nerve-wracked exploring options for our two boys. We visited a very established, highly reputable office in our area and left feeling even more anxious than when I started. We visited Dr. Arbon for a consultation and I was left feeling much more relaxed, informed, and prepared. The staff is very welcoming and friendly, appointments are easy to make, service is personalized, and, most importantly, Dr. Arbon is professional, friendly, and very educated. As an added bonus, his fees were actually more affordable. I feel confident my boys will be getting the best care at Dr. Arbon's office.
---
Google User
DR. Arbon is amazing. His office is amazing. I really enjoy the DVDs and their is never a wait. I recommend this to anyone in need of braces.
---
Google User
Best orthodontist I've ever met with. Would recommend to anyone who wants a beautiful smile!
---
Camryn Dixon
Dr. Arbon is the best orthodontist ever! The staff is so friendly and I never have time to sit down in the waiting area before they call me back. So fast! Absolutely LOVE everything about this place! :)
---
Rick Med
10/10 highly recommend. My teeth look...better than they ever could with another orthodontist :) The office is very nice and Dr. Arbon really knows what he is doing. Location is great, especially if coming from the middle or high school. You will be satisfied with their work, guaranteed.
---
Shelley Burnette
I had taken my son to several local orthodontists and felt very frustrated because they lacked the ability to explain things clearly. Many of the offices felt like a money machine! I was referred to Arbon Orthodontics by several friends. Jess was so friendly and explained the course of action for my child's orthodontics with clarity. They also have a great schedule. I am in and out quickly without a long wait and no restrictions on when I can see the doctor. I would recommend them 100%. We have been very pleased and my son has a beautiful smile now.
---
Ella Russell
Dr Arbon and staff are great! Would highly recommend them to anyone..There new office is beautiful. Our daughter is done with treatment andwe are planning to have our son go to them also.
---
David Richardson
We use Arbon through their Cary Park office and have been thoroughly impressed with their work. The team often brings us back to discuss what they have done during each visit and to inform us on progress and the next steps for our children's care. The staff is friendly and works hard to help schedule us at times that we can get in - often during lunch hours. They also go the extra mile to help out those in need. During one of the snow days, my daughter's wire broke causing some discomfort. Dr. Arbon actually drove in, despite the office being closed, to fix the issue. We are sending all four of our kids through Arbon and cannot recommend them enough!
---
Jan Carpenter
I am the second member of our family to receive the gift of a fabulous smile from Dr Arbon and staff and we have been thrilled with every aspect of the teams' service. Everyone is friendly and professional. They go out of their way to accommodate your schedule for appointments. We highly recommend this office for all of your orthodontic needs.
---
Chris Foster
We have had nothing but outstanding service at Arbon. I was giving options at my initial consultation and never felt pressured. Everyone is so pleasant and helpful -- even during the times when we've had ortho emergencies!! One child is completely finished and the other has another year or so. I would highly recommend this practice.
---
Caroline Kunkel
Dr. Arbon is such an awesome orthodontist and I would definitely recommend him to anybody!
---
Uta Zacharias
Dr. Arbon is FABULOUS! At the beginning of our treatment, he personally took the time to explain everything to us. He patiently answered all of our questions, and the expander and braces worked exactly as he said they would. He is very friendly and approachable, always smiling, very professional and knowledgeable, and we always look forward to our visits. In addition, his staff is super friendly. We were always made to feel, both by Dr. Arbon and his staff, as though they truly appreciate our business. Appointments were easy to make, and the staff made sure my daughter was comfortable during her appointments. We HIGHLY recommend Dr. Arbon!!
---
Kalina Balina
From the very beginning Dr. Arbon and his staff has been amazing. I was told all the options I had up front, and everyone was and still is so friendly. I can tell they enjoy working there, so it makes the visits more enjoyable. I will recommend this place to my friends, and I'm trying to get my husband in to fix some minor issues! You all are the best!
---
Sara
I like my teeth now. Everyone there is really friendly and I enjoy going to appointments
---
Andrew Miller
After researching several orthodontists in the area, Dr. Arbon was by far the best in terms of price, service and flexibility. His commitment to the success of his patients is also impressive. I found out after I started treatment that he consulted another specialist to ensure I would receive the outcome I desired.
---
Jake Abhau
Dr. Arbon is fantastic! He was so great with my son's braces! The staff its great and Jess is a good looking guy for a man with no hair!
---
Lisa G.
I am so impressed with the staff at Arbon Orthodontics. Dr. Arbon just oufitted my daughter with braces and they did a fantastic job. My daughter lost the last tooth she was waiting to loose before she can get braces 1 week before school started. She wanted to have her braces put in before school started so she would get used to them at home. I called Arbon Orthodontics and they scheduled her within two days. The service we received was extraordinary. The staff was so good at making my daughter feel comfortable and the work they did was fantastic. We have had to go back a few times to have the wires snipped, and they are extremely accomodating and flexible. I would recommend Arbon Orthodontics to everyone.
---
Google User
We visited and interviewed many area orthodontists, and Arbon Orthodontics was hands down the best choice. Dr Arbon and his staff are very friendly and knowledgable. They addressed all of our concerns and questions. Not once did we feel rushed or pressured. I really appreciate Dr. Arbons conservative approach to treatment. We are very happy with our decision and we highly recommend them.
---
Google User
I would highly recommend Dr. Arbon for both children and adults. He and his staff are very friendly, knowledgeable, and provide a very comfortable atmosphere. He listened to my needs and provided me with several options. As an adult patient, that was very important to me! He has always been on time and my appointments were quick and easy. Thanks for moving into my neighborhood!
---
Google User
We are new to the area and very pleased we found Arbon Orthodontics. We interviewed several orthodontists and found Arbon to be the best fit for our family. The staff is very friendly and knowledgeable. The office is new and convenient - we would highly recommend Arbon for anyone looking for a terrific orthodontist...
---
Google User
Dr Arbon came highly recommend by our dentist when we were looking for an orthodontist near our house. We could not be happier w the service and results as our son will have his braces removed in a month and right on schedule.
---
Google User
They were very helpful and knowledgeable.Beautiful office and nice staff.
---
Carmen Koger
Dr. Arbon is a wonderful orthodontist. The whole staff at Arbon is fantastic. My daughter is very afraid of all dental / orthodontic procedures and the team at Arbon did so much to help her feel comfortable and relaxed. I would recommend them to anyone looking for an orthodontist.
---
Sean McRae
We have been with Arbon for about 18 months now. Dr. Arbon is great, friendly staff and plenty of convenient appointment times. It has been a pleasure working with them. I have recommended them to plenty of others and will continue to do so.
---
Spencer Payne
Dr. Arbon was my orthodontist several years ago and he did a great job. He explained everything and is on point. I am grateful to Dr. Arbon who gave my smile an amazing upgrade!
---
Jason Williams
Dr. Arbon and his staff are always kind and patient with our kids. We've had 3 in braces and the results are fantastic. They are also very accommodating with emergency visits.
---
Mary Baldwin
I can't praise Dr. Arbon enough. When my 8 year old found out he needed to get braces for his cross bite, I was dreading the process. We started "interviewing" orthodontists and as soon as he met Dr. Arbon, he bounced out of his office and said, "I LOVE him- we don't need to go anywhere else. I'm ready!" And, the experience has just gotten better since then. Dr. Arbon and his staff are nice, timely, affordable, efficient and accommodating- what more would you want? My older son is now in braces as well, and the office has always been flexible re: scheduling and last minute changes. I can't recommend Dr. Arbon and his staff enough!
---
Claire Johnson
I highly recommend Dr. Arbon. I had a wonderful experience at the Cary Park office. The staff is very friendly and accommodating and Dr. Arbon even came in on one of his days off to help with an ortho emergency. Thanks Dr. Arbon :)
---
DeAnne Keady
We originally went to Dr. Arbon for a second opinion. After an initial consult, I knew right away we'd be switching over to him from our previous orthodontist. He is conservative in his approach and doesn't push to put braces on every kid right away. I truly feel that patient care is his sole concern. His staff is great as well. They are all very personable and accommodating. I highly recommend Dr. Arbon for orthodontics!
---
Tricia Devries
We absolutely love this practice. Everyone who works in the office is very friendly and kind. Dr. Arbon is very friendly and makes you feel comfortable talking to him and asking questions. My daughter doesn't usually like going to doctors but she was never nervous to come to appointments here. We were very happy with our daughters new smile:) I would highly recommend this practice!
---
Jenna Gross
Dr. Arbon is a fantastic orthodontist! I came to him after several other opinions. Everyone at the office is incredibly nice and efficient. Not to mention, my teeth look great and I always get compliments on my smile! I recommend Arbon Orthodontics to everyone who needs orthodontic work!!
---
Julie Veneto-Llanes
Arbon Orthodontics really did a wonder on my teeth. Everything was very organized and easy. Very nice office with a very helpful staff.
---
David Besley
Dr. Jess Arbon and I met while in dental school together at the University of North Carolina in Chapel Hill. Jess is who you want as your orthodontist and honestly, as a friend. He is great at what he does, does everything with integrity, and is honest and caring. I am still trying to figure out if I can afford the airfare to get my kids back and forth from Wisconsin to North Carolina for their ortho appointments. This is who you want taking care of your kid's orthodontic needs.
---
Rolando Caloca Olivares
We moved to NC from CA, and Dr. Arbon helped me finish my treatment; wish I had started it with him! Highly recommended.
---
Dan Freeland
Great experience...comforted my teenager with his braces adjustments. We appreciate their sensitivity.
---
Google User
Arbon Orthodontics staff was great. They are all very nice and courteous and its a very comfortable setting. They play movies so you don't get bored and the waiting time is very short. I'm definitely going to recommend this place to all my friends! Thanks Arbon Orthodontics.
---
Google User
After meeting Dr. Arbon we switched to Arbon Orthodontics for our 3rd child's braces. We are very happy with the move! Dr. Arbon and his staff (Molly) are competent, efficient and genuinely care for their patients. They must do all of the messy insurance paperwork after hours - as our office time was entirely focused on my daughter and answering my questions and a surprisingly smooth transaction. The office atmosphere is welcoming, my daughter immediately felt comfortable and we are thrilled with the quality and effectiveness of her new braces. If only I could find "Arbon Automotive" to have the same experience with car repair!
---
Sarah
Impressive staff and service :) From the initial phone call... to walking out the door was a fantastic experience! I was able to get an appointment the same day I called. Very knowledgeable and friendly staff… with personalities (big plus)!!! I love that there is a TV with movies playing while services are being completed. I am definitely recommending Arbon Orthodontics to everyone I know. Thanks for making me feel like more than just a client :)
---
Google User
Best orthodontic experience ever. Dr. Arbon was extremely professional and efficient. He fully explained all of my options, with a cost estimate for each. He was courteous and kind. His assistant was equally hospitable. I felt like I was talking with friends I'd known for ages, instead of getting a new retainer fitted.
---
Google User
Arbon Orthodontics is really nice. From the first appointment, you can tell that you are in good hands. They present to you all your options and want to ensure that you take the best choice for yourself. I would recommend this place to others, and my daughters are happy with the place as well.
---
Google User
The office is clean and the staff is wonderful and easy to talk to. Dr. Arbon is kind and courteous and very skilled in his profession. I would recommend Arbon Orthodontics to anyone looking for a new orthodontist.
---