Our Blog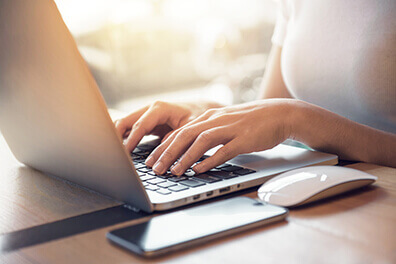 WHY ARE BABY TEETH SO IMPORTANT?
February 25th 2021

WHY ARE BABY TEETH SO IMPORTANT?
There is nothing cuter than the smile of a baby with one solitary tooth on display for the world to see! They've worked so hard for that tooth to be seen! Those teeth started developing very early when the baby was still in the womb. And after all of the sleepless nights and days full of drool, that little pearly white finally makes its dramatic appearance. So, no wonder that happy little one is so willing to show off that grin to the whole world!
Want to make sure your little one's grin is happy and healthy? Schedule an appointment with our pediatric dentist today!
It is our job as parents and dental professionals to keep that cute grin healthy. But sometimes you might be wondering why they are so important if they only stick around for a few years? Baby teeth serve many important purposes. And there are some things that you can do at home to make sure they stay healthy and bright.
Proper Chewing and Eating
Baby teeth are very important in their function to help with proper chewing and eating. While kids can adapt to many circumstances, for them to be able to have a healthy and diverse diet that provides them with the nutrients they need they need healthy teeth to chew all of those new foods. Missing teeth or having pain from decayed teeth has been shown to limit the ability of kids to have a well-balanced diet which is necessary for their overall growth and development.
Stimulation of Jaw Muscles for Ideal Development
Have you ever heard the phrase "don't use it then you lose it?" The development of jaw muscles is very much dependent on the chewing mechanics of baby teeth. If we don't use those teeth to chew then much of the muscle development is lost, also known as atrophy. The chewing motion helps to stimulate proper jaw bone and muscle development.
Saving Space for the Permanent Teeth
Early loss of baby teeth can affect the space remaining for permanent teeth. If a baby tooth is lost before its time then drifting of the teeth around it can occur and the space for the permanent tooth can be lost, sometimes completely. This can be prevented to some extent if space maintainers are placed but, as all dentists would tell you, the best space maintainer for a permanent tooth is the baby tooth!
Speech Development
Some sounds are much easier to form if all of the baby teeth are present. While children are very adaptable and can recreate many sounds over time, missing baby teeth can make learning and developing those sounds much more challenging. Imagine trying to say "thank you" when your front teeth are gone. Even as an adult that has mastered those sounds, it would be very challenging!
Sweet Smiling Faces
Can you imagine anything better than your child looking up at you with a big, beautiful smile? Healthy teeth contribute to that bright smile. Your child is one of a kind and deserves to have the best self-esteem possible. A white smile is associated with health and beauty in our society and being able to display that for everyone will help them to have a positive self-image.
WHAT CAN I DO TO KEEP THOSE TEETH HEALTHY AND WHITE?
There are some things that you can do at home to help keep those teeth healthy and bright. It starts with using fluoridated toothpaste and brushing the teeth every morning and night. We recommend brushing in the morning after breakfast and at night right before bed, avoiding anything to eat or drink after that nightly brushing.
For children under the age of three, we recommend using toothpaste that amounts to a size of a grain of rice. For children above three, they can use the amount that is similar in size to a green pea. Most children need an adult to help when brushing. We recommend that the grown-up brushes first, allowing the children to "check behind" the adult to ensure that they did a good job of brushing all of the sugar bugs away! And flossing every night can clear away any food stuck between those chompers!
The sorts of things kids drink are just as important in keeping those teeth healthy. Our favorite drink is water! Water is sugar-free, doesn't cause any changes to the mouth chemistry, and in some cases can have a beneficial amount of fluoride added to it to help protect against any cavities. White milk is our second favorite drink, but it also should be used with caution because it has natural sugars present in the milk. Any other drinks, like juice, soda, or sweet tea, should be saved for special occasions. Those drinks typically have ingredients added that can negatively affect teeth and lead to cavities.
Having a healthy diet is not only good for your body but it is also critical in having a great smile! Fresh fruits and veggies, cheese, and yogurt are good snacks not only for a growing body but also for a growing smile! Avoid sticky foods like gummy snacks, raisins, and sticky granola bars so they don't get left behind in teeth. And foods like chips and crackers can make a paste when they are chewed and stick around for some time after the snack is all done!

If you have any questions about what other things you can do to help protect your child's beautiful smile, please give our team a call.
Need to schedule your child for an appointment with one of our pediatric dentists? Please call our office today at (919) 846 - 7900
---
Happy October!
October 1st 2020

October brings Fall leaves, cooler temps, and pumpkin everything's. It also brings awareness. As both National Orthodontic Health Awareness Month and Breast Cancer Awareness Month, the next 31 days are filled with devotion to learning and opportunity.
Orthodontic Health Awareness Month is a month centered around promoting good dental and orthodontic health. Benefits of orthodontic treatment and good overall oral hygiene can extend well beyond just aesthetics. While one of the major benefits of a healthier smile is overall mental and physical health and in lieu of Breast Cancer Awareness Month, we chose to honor those past, current, and future fighters with the choice of all pink o-ties in our orthodontic offices. Choose pink, choose to inspire, and no matter where you are on your smile journey, choose Carolina Orthodontics & Children's Dentistry!
We look forward to what October brings! 2020 has certainly shown us many things, but moreover, it has been a powerful reminder that we are in this together. Be sure to call our office & follow along on our social media to see what promotional offers are in store this month! See you soon friends!
---
2019 Backpack Drive
June 12th 2019

Help us donate new or gently used backpacks and school supplies to local children in the Triangle.
We are looking to collect:
Backpacks
Pencils
Notebook Paper
Calculators
Glue Sticks
Rulers
Erasers
3-ring Binders
Crayons
Colored Pencils
Markers
Highlighters
Etc.
Please drop off your donations at your next appointment or during normal office hours!
We would like to have all supplies collected by August 10th.
Our team will match your donations one-for-one!
---
SOCK GAME STRONG
June 19th 2018

In honor of one of Dr. Arbon's favorite things, we wore our crazy socks :) which one is your favorite?!
---
Dr. Jenna's Top 10!
June 5th 2018

In no particular order, here are Dr. Jenna's favorites!
1 - Watching my kids play sports
2 - UNC Tar Heels
3 - The beach - I'll take it any time of the year
4 - cheesecake... need I say more?
5 - flip flops
6 - sunglasses - if it is going to be sunny enough to wear sunglasses then it is going to be a good day!
7 - Diet Dr. Pepper... my guilty pleasure
8 - Singing along to Disney songs with my team while treating my awesome patients!
9 - The Office
10 - funny Memes
---
Dr. Arbon's Top 10!
May 31st 2018

HAPPY THURSDAY!!!
We are SO excited to share our very first post - Dr. Arbon's Top 10!
Do you share any favorites with Dr. Jess?! We'd love to hear!!
In no particular order - here are his favorites!!
1. Crazy socks
2. Listening to Imagine Dragons, The Lumineers, & Ed Sheeran
3. The Cubs Baseball, Tarheels basketball, & Bears football
4. The beach
5. Wake surfing!
6. Coaching youth sports
7. Sushi
8. Backyard wiffle ball
9. Dad
10. Family
---
May 7th 2018

Hello & Welcome!!
We are so excited you stopped by!
Welcome to our new blog for Carolina Orthodontics and Children's Dentistry. Here, you will find our latest contests, events, photos, and even some behind-the-scenes action!
We have lots of up and coming adventures with summer on its way! Be sure to follow along on our Facebook and Instagram where we will post our new blog links for you to view!
Here's to fun things ahead!
---
Welcome To Our Blog
May 2nd 2018

www.mycarolinasmile.com
We want to welcome everyone to our new blog!
We are excited to have an outlet to keep our patients, their families, and their friends up to date on all of the new and amazing things happening at Carolina Orthodontics & Children's Dentistry!
Within this blog, we will do our best to keep you posted on office news, contests and events, education information…and more. Be sure to check back often.
We hope you enjoy getting to know
Carolina Orthodontics & Children's Dentistry.
Please feel free to leave comments here or on our Facebook Page…we would love to hear from you!
---