Clear Braces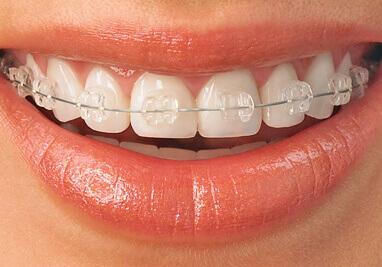 If you're concerned about the esthetics of braces during treatment then Damon Clear is for you.

Damon Clear braces are ceramic with the perfect combination of strength and beauty, so you can keep smiling during and after your treatment.

Clear braces are a popular choice for many adults and some teens who want to make a less noticeable statement with their commitment to a healthier smile. Damon Clear offers our patients the look they want, with all the functionality of the traditional Damon brackets.